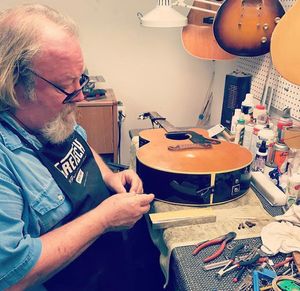 Danny is my guitar hero. He's an amazing musician, guitarist and friend. He and I have been friends for nearly 20 years and in that time he's taught me so much about guitar and taste and tone. He's been on almost every one of my albums dating back to 2004. Not just that but he's the absolute bees knees at fixing everything I break. Whether it's a broken guitar headstock, a telecaster bridge, fret dressings - whatever!  When I get a new guitar, the first thing I do is bring it right to Danny to make it better, and he does. Danny Ott Guitar Repair
-----
I found this great guitar strap for acoustic at Sam Ash one day and decided to go back to get a second strap. As I was walking out this guy asked me "Do you like that strap?" and I proceeded to tell him all about why this strap was the best strap I've ever used for acoustic guitar and that it's made out of cotton cinch material and on and on. He finally says "I make those straps." I was convincing the owner of the strap company how great his strap was!  Since then all my straps on every guitar has been changed over to Franklin straps and Greg has been very nice to me and kept me in straps. I've bought most of them but he's given me some as well.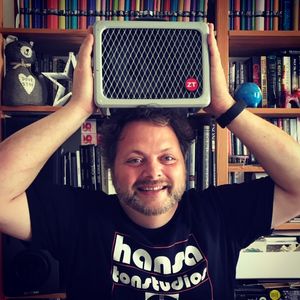 I tour with ZT Amplifiers all over Europe. I was in a pinch on tour as the amp that I had at the time (Not ZT) died and I messaged them and they sent me an amp the next day. These little amps are amazing workhorses and I have used it ever since. I play electric guitar through it, acoustic and we have even played bass through this tiny little 200 watt Lunchbox. Thanks Michael!
-----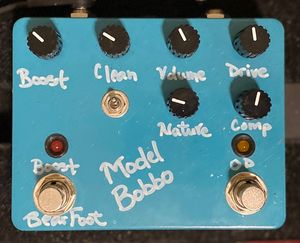 I'm very honored to have my own model pedal. I have gone thru most of the overdrives and boosts out there and the good folks at Bearfoot have made my dream a reality. My pedal is made by hand here in the U.S. and if you contact them, they will make you one too. Thank you Donner and Colton for always taking such great care of me! If you like my tone - this is how I got there.
-----

I have gone thru my share of capos, had them disintegrate on stage and fall apart in my hands as well as anything else and the only time I stopped using a Shubb was when I lost it or had it stolen. I'm very happy to announce that I am now a Shubb endorsed artist as well. I use their 12 string, 6 string, mandolin and partial capo. Thanks Gary for bringing me on board.
-----

Pete Biltoft at Vintage Vibe Guitars has been making me custom pickups for years now. My latest combination is a T-90 bridge pickup (telecaster sized P90) and a CC Rider mini humbucker sized in the neck. It's the ultimate of raw tone tele bridge and sweet and smooth neck pickup and when you're in the middle position - it's just full sounding and beautiful. Pete is the man when it comes to getting the sound you are looking for.