Click an album below to stream or download songs, watch videos, read lyrics or buy now.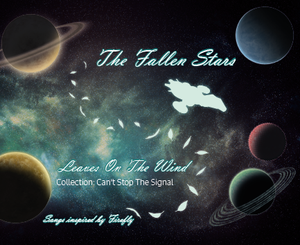 Leaves on the Wind Collection: Can't Stop the Signal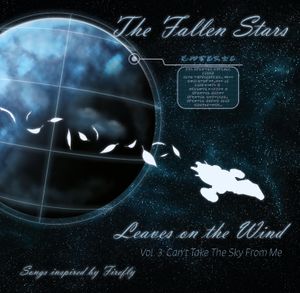 Vol. 3: Can't Take The Sky From Me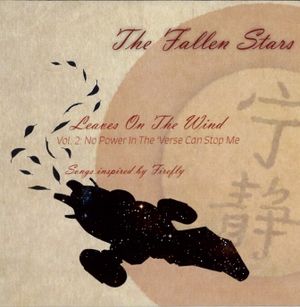 Vol. 2: No Power in the 'Verse Can Stop Me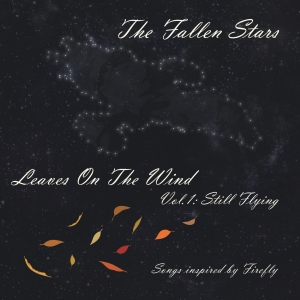 Vol. 1: Still Flying

A portion of the proceeds from all Leaves on the Wind sales goes to support Equality Now!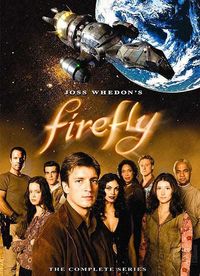 Fourteen episodes and one movie. Fifteen stories about the crew of Serenity. Fifteen songs. Are we up to the challenge?
While The Fallen Stars were taking some time off from touring and recording, Bobbo and I came up with the crazy idea to write an entire collection of songs inspired by my all-time favorite (and tragically cancelled) tv series,
Firefly
. Our plan is to sit down and view each episode, then write a song based on it, drawing from the storyline and themes and liberally sprinkled with Joss Whedon's terriflcally lyrical dialogue. It's a great opportunity to re-watch the series (though who really needs an excuse to do that?) and a fun challenge to see what kind of ideas we can come up with.
As we write and record the songs (and videos too!) we'll be posting them here to share with you. If you're a fellow Browncoat, these songs are our little gifts to you. If you've never seen
Firefly
or it's companion movie,
Serenity
, perhaps these songs will tempt you to check it out. It makes for a great weekend tv marathon! 
Come join us on our musical adventure out into the 'Verse!
Leaves On The Wind Vol 3: Can't Take The Sky From Me
Join Your Fellow Browncoats